What is email marketing?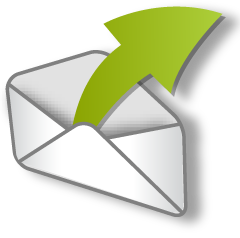 Email marketing is a form of direct marketing of a commercial or fundraising medium through the use of emails.
Every email you send out can be designed to inform, attract and persuade the recipient into either doing business with you, or simply informing them of news related to your business.
Why use email marketing?
For many, email marketing is a fast and easy way of getting a message across to it's target audience. Over 90% of online customers check their email's everyday with over 70% preferring email's as a means of contact. You have most likely experienced this yourself, perhaps it's your favorite online retailer sending you a special promotion or informing you of their autumn arrivals. It's important from the very first second your website goes live, that your customers have the option to receive your newsletter (also known as opt-in) so your list of recipients can grow. As long as you have an email address you can start sending out your newsletters almost immediately.
If budget is of no concern, a number of companies online offer sets of opt-in email addresses for a fee. These can be narrowed down to your exact target audience and within a certain geographical area. For example, a website selling shoes in Manchester, may want to narrow their email addresses down to people who are interested in buying shoes and live within Manchester.
Interested in email marketing?
We help obtain and setup customer databases too. 
Let's Get Start